Canada Digital Adoption Program • CDAP Grant
We'll help you Get The Funds To Take your business to the next level.
The good news about this program is that grant money does not have to be paid back! We are an ISED-Approved Partner in Concord, Aurora, and Newmarket Ontario but we also service the
CDAP Grant
in BC and across Canada. We take care of all the paperwork to help you enter the
Canada Digital Adoption Program (CDAP)
and obtain a grant to help your business in record time, with flexible payment plans!
This specific program was developed by the Government of Canada to help small and medium-sized enterprises (SMEs) develop a plan to adopt digital technologies to increase their competitiveness.
There are two funding streams:
Stream 1 - Grow Your Business Online - Up to $2,400
Stream 2 - Boost Your Business Technology - Up to $15,000
Receive a grant to develop a technology plan & an interest free loan to implement it!
The Canada Digital Adoption Program (CDAP Grant) - was designed to help businesses improve their productivity and become more competitive in the digital marketplace by using a combination of a grant to develop a digital adoption plan and an interest free loan to acquire these new technologies. Additionally businesses may receive a $7,300 wage subsidy to fund the hiring of students or recent graduates!
Optional Loan:
Up To $100,000
Loan Terms:
0% Interest - 5 Yrs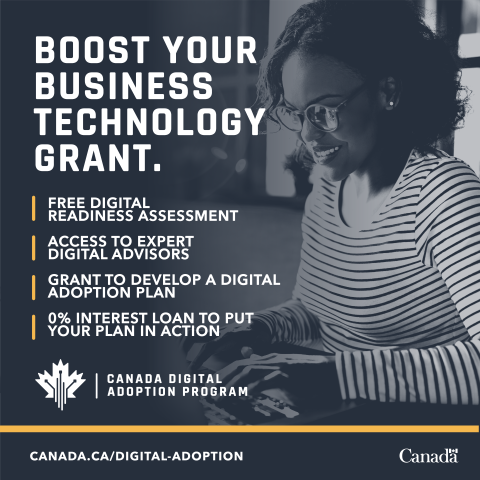 What is CDAP?
Announced in budget 2021, the Canada Digital Adoption Program Grant is expected to support as many as 160,000 small businesses and help create thousands of jobs and nearly 30,000 job placements for young Canadians. These are the steps:
Click the button above so that we can guide you through the process of getting started and getting your digital assesment developed.
Step 2 - Get Approved
With the help of an approved partner, ISED will validate the plan, you submit your invoices, and you will receive up to $15,000 grant.
What Is The Grant For?
The Boost Your Business Technology grant offers support to Canadian-owned small and medium sized enterprises (SMEs) who want to adopt new digital technologies. Additionally you have the opportunity to secure a loan from BDC to execute the plan.
Grant To Develop The Plan
Eligible businesses can leverage the grant to pay for the services of a digital advisor that will recommend digital pathways and strategies that will help them achieve their business goals and increase their competitiveness in the digital economy.
0% Interest - 5 Year Loan To Execute The Plan
The loan will facilitate the acquisition of new technology, upgrade or expansion of IT equipment, staff training, support materials and additional advisory services.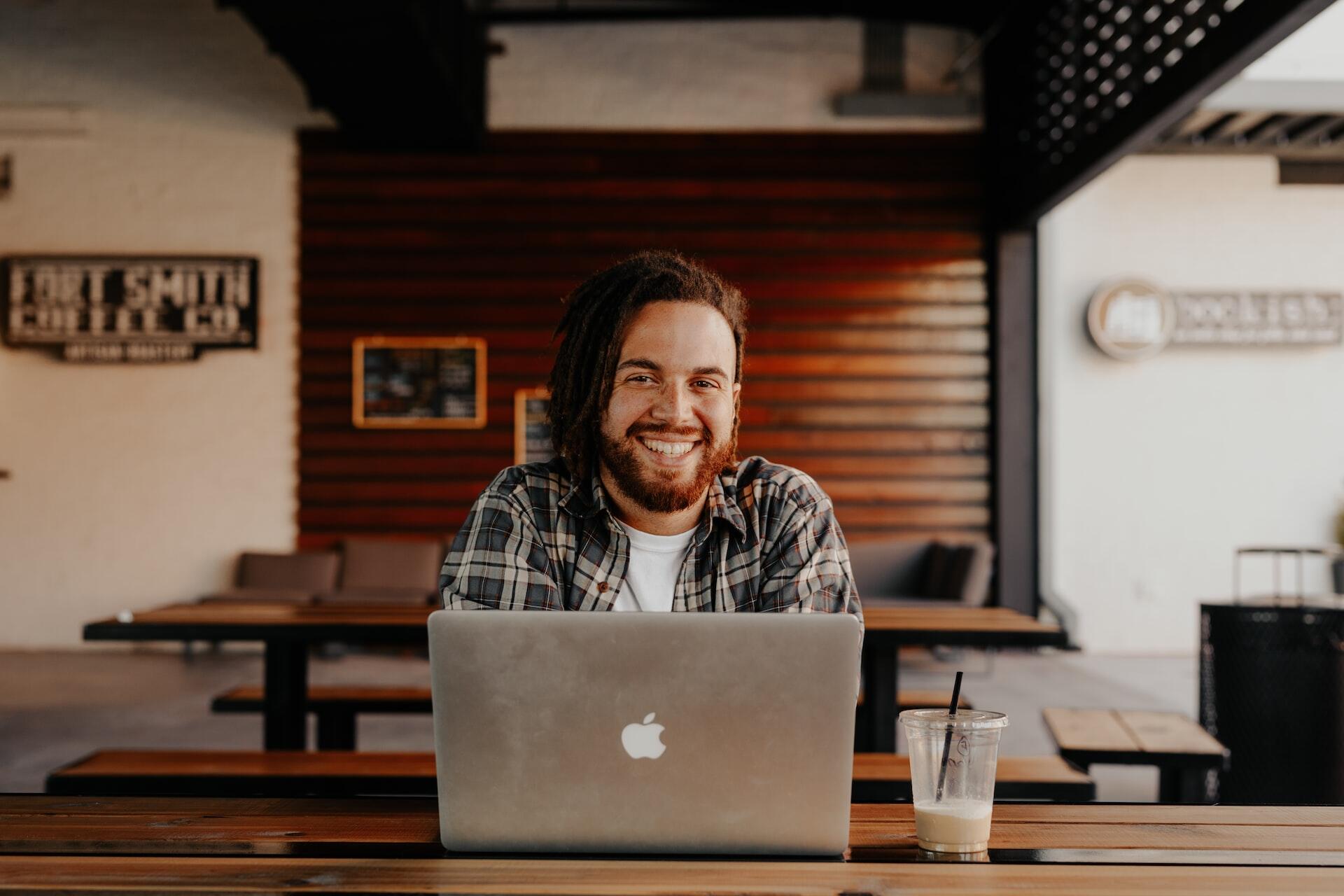 Grow Your Business Technology
Choose us to be your CDAP Digital Advisor and let's get going!
As an ISED-approved partner and Business Solutions Consultant, we'll make this process as easy as possible for you. We locally service Concord, Aurora, Newmarket, Toronto, the GTA and remotely across Canada, all the way to BC,

We are experts digital advisors with over 30 years experience in IT Support, Managed Services Provider (MSP), Search Engine Optimization (SEO), Website Support, technology adoption and training. We will help your business journey through CDAP stream 1 or 2, develop your plan and help execute it.

We have a friendly team that understands the many challenges that businesses, their owners, and teams have to face throughout their lifetime. Our advisors ready to help you overcome these challenges and move forward.

Click below to get started now!